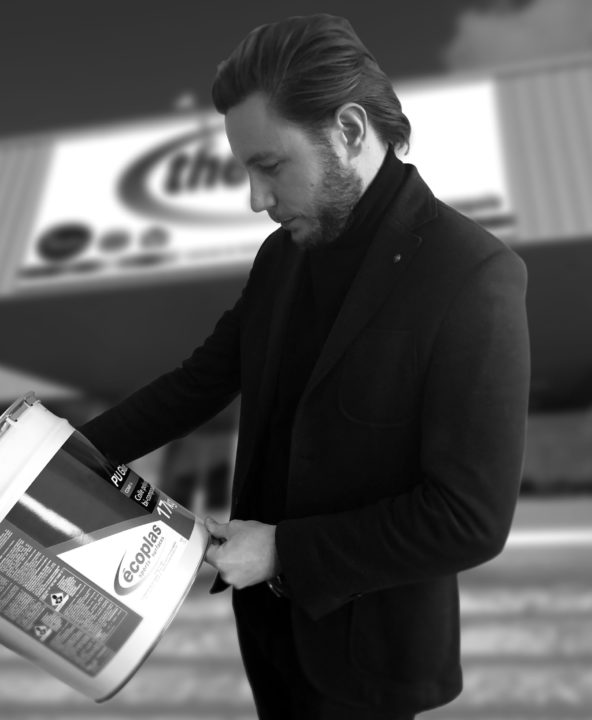 « théolaur peintures® has share all its experience and savoir-faire with sports floors coatings. Today, sports grounds and tennis courts have no more secrets for Ecoplas. Seeking to satisfy both the great professionals of sports fields and individuals looking for simplicity and quality solution, we have designed several range of elaborated products in order to to the specific needs of all our clients. Expertise, advice and fast response are the hallmark of success of our brand that exports its innovative and quality solutions around the world. »
Hugo ROBARDEY
CEO of théolaur peintures®
écoplas®, « Excellence at your feet »
The Ecoplas range of paints is only produced in the site of Colomiers, the brand´s historic birthplace created at the initiative of Mr. Robardey, CEO of Theolaur peintures.
ecoplas offers today twomain ranges of sports floors coatings. The first one, Pro Cup and Pro Cup Elite is more technical, complex and requires our team expertise. If you are interested by this products, Michel Roy, ecoplas development manager is at your disposal
The second one is composed by ISOLATEX products:high quality acrylic coatings, easy to apply, they do not require any special savoir faire. The application tutorials proposed in our web site enables you to do the application by yourself.
écoplas®, a brand of théolaur peintures®.
théolaur peintures® emerges as one of the most innovative companies in the french market of paints.
To meet the commitments that are dear to the company, théolaur peintures® is always innovating thanks to its research and development teams. Environment friendly paints, paints to low the painfulness for the painters in their daily work site, paints made from seaweed and bio-based resins..
théolaur peintures® is the result of the alliance of two independant companies: Theodore Lefebvre& cie, created in 1825 and Laurageais paints, created in 1942. The group has inherited of the experience almost bicentennial and the family know how of each of these two founding brands.
The group is a paint expert for building professionals with its two main brands (Theodore construction and Lauragais paint). Another  part of its activity is material trading and paint for general public.(Theodore PROG, Theodore Peintures)
théolaur peintures® is also at the initiative of the production and market of high class paints made for individuals and architects looking for the latest trends in colors and design : the range Paints 1825. At last, théolaur peintures® has designed since 45 years now, a complete range for sports floors coatings : ecoplas.
A Group committed to economic and social development
All the Theolaur peinture Group's brands are compromised in an ethical approach (RSE), based on four essential pillars. Each product imaginated and conceived ensure the respect of the Manufacturing Group's core values.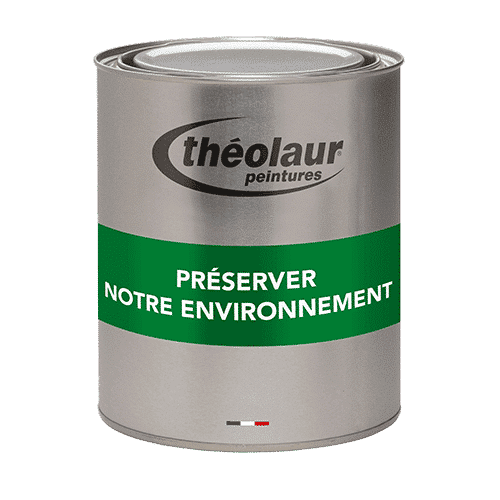 Support the circular economy
Sort an recycle industrial waste
Limit and treat water from industrial cleaning
Reduce gas and electricity consumption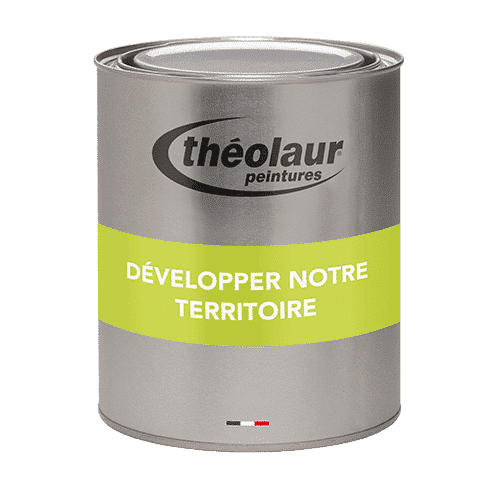 Support our territory
Support domestic suppliers
Recruit and develop local jobs in favor of local economy
Work study to help the integration of the young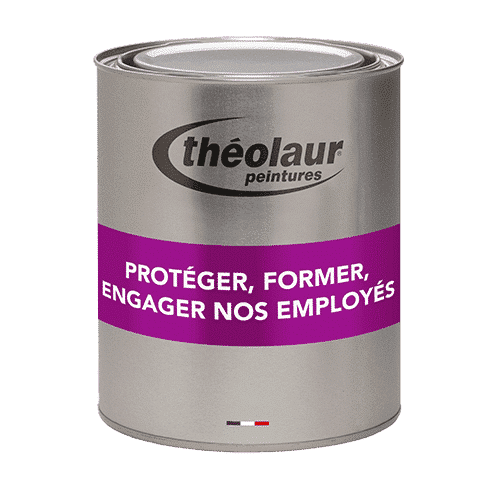 Protect, train, commit our employees
Ensure a safe and healthy work environment.
Develop the talents, fostering teamwork and the quality of life at work.
Promote equal opportunities with the non-discrimination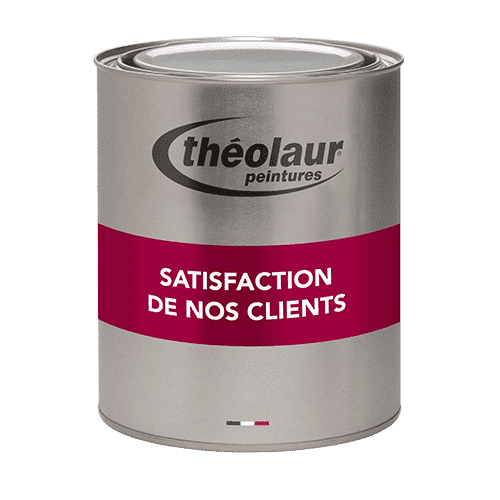 Our customers satisfaction
Offer innovative products and services
Be a committed partner, available and responsive
Developing trusting relationships in the long run