Responsiveness, flexibility, innovation and technical support
Are our main advantages continually offered to satisfy all our clients.
AN EFFECTIVE AND MULTIPURPOSE SOLUTION :
ACRYLIC
This type of coating is perfectly adapted for all the indoor/outdoor surfaces aimed to receive public or sports activities.

Our know how as sports floorings manufacturers allow us to offer technical systems based on multiplied layers for the realisation of the coat looring.
Each system is created for a specific requirement.
Our coating solutions respond to the requirement of the sport or leisure practice and the environment in which they will take place.
TWO PRO CUP® ACRYLIC COATING SYSTEMS FOR TENNIS
Pro Cup ®
The best option for amateurs and professionals.
THREE ALL STARS COATINGS FOR MULTISPORT
ALL STARS STANDING system composed of 4 layers
ALL STARS SUCCESS system composed of 5 layers
ALL STARS TOP 10 system composed of 7 layers
THE GO-FAST SYSTEM
A COATING FOR ROLLER AND CYCLE PRACTICE


These acrylic coatings of the Go Fast line  have been developed to fulfill these speed sports whether practiced indoor or outdoor. They offer a fast rolling surface, resistant and durable.
PLASTIPARK COATING
MADE FOR URBAN IMPROVEMENTS


Designed to be applied on pavement or asphalt, the acrylic coating Plastipark Plastipark will be perfect if you are looking for a coating for cycle path,pedestrian alleys, pavement, school playgrounds or sports field.


INDOOR PU COATINGS : THE POLYURETHANE RESINS
Our PU coatings are in the form of a resin which purpose are indoor activities. This performing material is normally used for gymnasiums or multisport but it is also convenient to receive public and all sports besides tennis.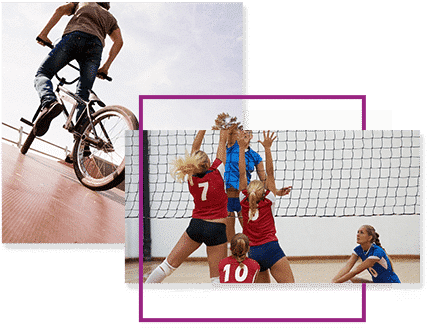 SIMULATOR FOR YOUR TENNIS COURT
Visualize your tennis court with the colors of your choice in the Ecoplas color chart
LE PLASTIFUN PRO CUP® :
A COATING DESIGNED FOR PLAYGROUNDS
This coating is perfectly adapted for playful activities in urban areas, it offers you the solution to get a soft and colored surface. /p>
FLOOR COATINGS CONCEIVED FOR ALL SPORTS
Discover all our sports coatings completely dedicated to ATP great tournaments and our acrylic impermeable multipurpose solutions, which are made of micronized silica.

COATINGS SUITABLE FOR CYCLING PRACTICE
We also manufacture a range of optimized and fluid coatings adapted to cycling practice indoor and outdoor.

COATINGS SUITABLE FOR ROLLER PRACTICE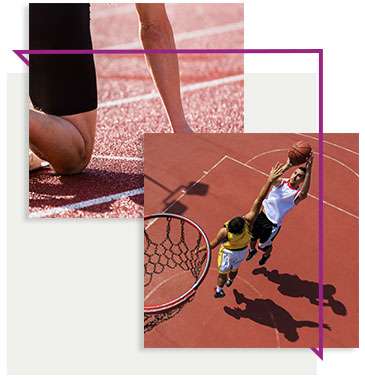 MULTISPORTS COATINGS
For indoor/outdoor team sports, choose a specific surface that allows a heavy practice for all seasons,

COATINGS FOR GYMNASIUMS AND SPORT ARENAS
We have developed a polyurethane coating for sports floors that fits both amateur and high level tournaments. By this way we can satisfy the multiple requirements of this type of areas.

COATINGS THAT ARE SUITABLE FOR FOOTBALL PRACTICE
Made without joints, homogeneous and meeting all the requirements for a good football practice, our coatings are fully adapted to this discipline.

écoplas® also has its online shopping, offering a range of coatings, primers, cleaning and maintenance products, also equipments and guides related to tennis.Our clients have the possibility to create their own account and buy online.
Isolatex range
For tennis courts
écoplas® paints
Surface preparation
Our cetifications are the warranty for Ecoplas products.