As Theolaur Sport brand, we are expert manufacturers of sports floors coatings adapted to several sport practices among them the roller, skating and cycling. We have created the Go Fast range to meet the specific needs of these speed sports. Our systems are indeed conceived to offer a fast surface, optimized, and totally dedicated to their discipline. Our expertise and savoir-faire range from manufacturing to sales, including the advice to our clients.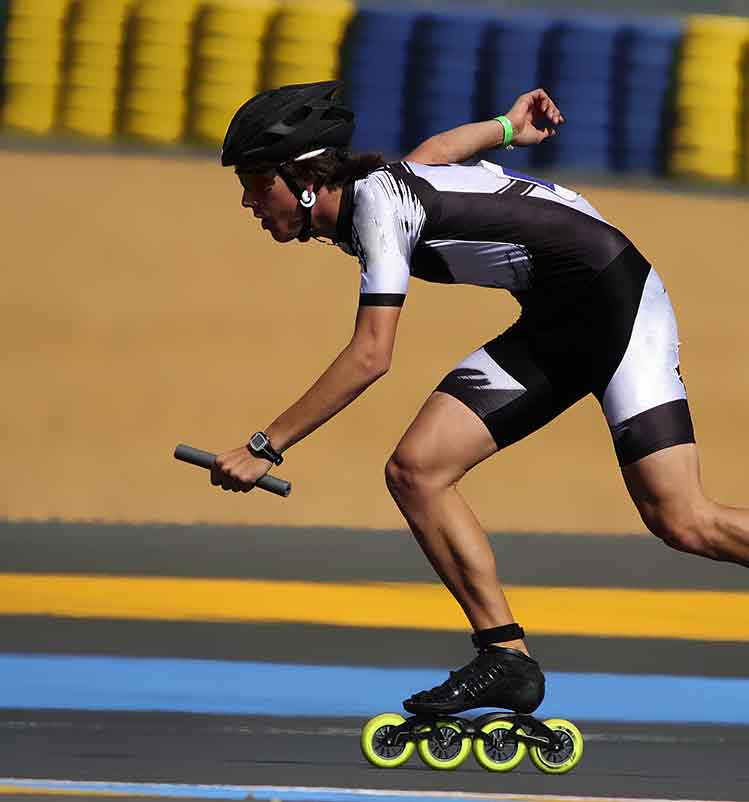 THE ADVANTAGES OF
AN ACRYLIC COATING


Speeding acrylic type coatings represent an ideal solution for sport practice indoor and outdoor. Very good UV resistant and weatherproof, we offer you a range of high quality acrylic coatings, with a nice finish , and exceptionally  grippy, adherent surfaces.
Nous avons élaboré pour vous différents systèmes acryliques faciles à poser et très simples d'entretien. Ces revêtements sont parfaitement adaptés à la pratique des sports, en salle ou outdoor, nécessitant une surface antidérapante, lisse et uniforme. Ils permettent également aux sportifs de réaliser de hautes performances mais aussi de belles prouesses techniques.
OUR ACRYLIC SOLUTIONS FOR
CYCLING TRACKS AND ROLLER


As sports floors manufacturers we put all our expertise and savoir-faire in the making of the"GO FAST" range, a solution that offers athletes perfectly secure surface, smooth and uniform.
Les systèmes acryliques Ecoplas Go-Fast, facile à poser et à entretenir garantissent des résultats de haute performance technique et sportive. Le pouvoir antidérapant du revêtement parfaitement lisse et uniforme sécurise les athlètes engagés dans les courses de vitesse les plus élevées – roller et vélo – et en optimisent leurs performances.
An anti-slip but non abrasive rolling surface.
High resistant to very intensive use.
Environmentally friendly respecting the current European standards
As expert in this industry, we also propose to all our customers a technical and on site installation technical service of the acrylic coating in situ.
Our cetifications are the warranty for Ecoplas products.


OUR RANGE OF
ACRYLIC COATINGS "GO FAST"
GO-FAST PREMIUM : COMPÉTITION
A system composed of 6 successive layers, especially suitable for indoor/outdoor competitions.
1. Primer
2. Black Base
3. Base Coat
4/5. Finish x2
6. wearing coat
GO-FAST STANDING : INITIATION AND TRAINING
A system composed of 4 successive layers for indoor/outdoor use.
usage indoor et outdoor
1. Primer
2. Black Base
3. Base Coat
4. Finish
TEN COLOURS COLOR CHART
Standard Red, Red Brick, Dark Green, Standard Green, Green Water, Light Blue, Dark Blue, Lilac, Beige, Grey.