Multisports grounds are increasingly present in public areas. This is the reason why Ecoplas has developed 3 systems that meet the requirements of communities and affordable whatever your budget.
Are you looking for a sport floor coating specially adapted to multisports activities such as basketball, handball, volleyball, for indoor or outdoor? Ecoplas manufactures and sells 3 systems made for communities and accessible to every budget: All Stars Standing, All Stars Succes and All Stars Top 10.
Technically the All Stars Multisports  Systems are synthetic coatings perfectly adapted to indoor/outdoor  multi sports activities. They are the ideal solution for gymnasiums, multipurpose areas and sports grounds. Multilayers, they can be used in all type of substrate and their installation without joint is the guarantee an excellent homogeneity of the surface.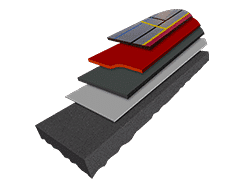 Multilayer specially designed for all kind of sport activities. This coating is accessible no mather your budget and is convenient for an indoor/outdoor  common use.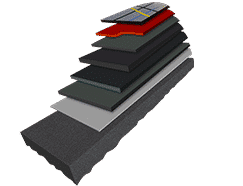 Ensures you the best conditions of use for different sports with an intensive use. It is perfect for basketball, handball, tennis courts. This system cast in-situ is a mix of black rubber granules of different sizes, inside of an acrylic resin particularly flexible. It brings additional comfort by reducing the shock wave and thereby preventing join and muscular lesions.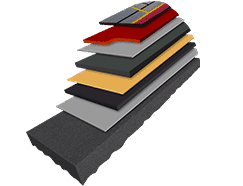 Is a coating specially conceived for demanding sports conditions. It eliminates the vibrations and reduces the players  tiredness and injuries thanks to its alveolar rubber mat,ensuring an unequal comfort and softness.
Our cetifications are the warranty for Ecoplas products.


THE APPLICATION OF ALL STARS COATINGS
Let yourself be guided thanks to the detailed instructions of the All Stars Multisport range and rely on our team who will be able to advise you and support you through every step!

All Stars standing is a coating easy to apply in all types of substrate (concrete, coated surface). Its implementation without joins ensures a perfect homogeneity of the surface.
All Stars Success in cast in-situ, applied in multi-layers depending on the extent of absorption required. This coating has low sensitive to temperature variations and aging.

All Stars Top Ten is easy to apply on clean surfaces such as concrete or coated surfaces.
For further information of All Stars range of products